Books by Doug - All Rights Reserved - 2012







For years, I said that I was going to write a book. But how to get it published was the constant roadblock. I really didn't care if it became a best-seller, I just wanted to put down on paper the stories that, up to that time, only resided in my head.


Today, there are numerous on-line publishers who offer people like me (and you) the opportunity to self-publish the book of our dreams with little or no out-of-pocket expenses. So, no more excuses ....I did it and so can you!
Books by Doug
Once you write your first book you will find that you will want to write a second, and then a third….the ideas keep coming. Listed below are my books currently in print Follow their links to learn more.
Tootles Wants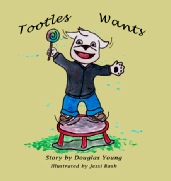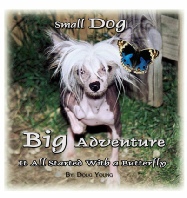 Small Dog - Big Adventure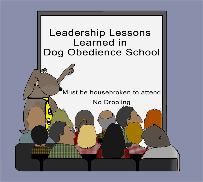 Leadership Lessons Learned in
Dog Obedience School
Books by

You

!
Need Assistance in Preparing or Publishing Your Book? I CAN HELP!!!
99% of the people who would love to publish a book DON'T because they have no idea how to get it published. Or, they do not have the necessary skills to prepare the document for publication.
I can't write it for you but I can walk you through the self-publishing process. I can provide editorial assistance, fix page layout issues and convert the finished document to a PDF file (the file format preferred by publishers).
Current & Future Projects
To see an overview of current and future projects,